Our Expertise
Go to BI & Analytics
BI & Analytics
Accelerate decision making with our BI and Analytics solutions, identify gaps in processes and optimize efficiency. Our tailor-made solution will help you understand current trends & analyze data and improve process effectiveness via our predictive analytics.
Go to Machine Learning
Machine Learning
Identify blind spots in your business with our Machine Learning based Anomaly Detection Modules. Our advanced algorithms allows faster anomaly detection and effective root cause analysis.
Go to Artificial Intelligence
Artificial Intelligence
Combine your age-old business expertise with our AI algorithms to build high performance process maps to accelerate growth and remove inefficiencies. Leverage our training and support system to create next-generation technology driven organization.
About Us
We create AI driven business solutions
Intelytica is one of the leading independent Analytical & AI Solutions Company addressing the growing requirements of clients demanding high-level analytics-based solutions, big data specialization and AI solutions. Intelytica close relationship with international vendors gives Intelytica an unparalleled delivery model advantage. Intelytica delivers unmatched business value to customers through a combination of process excellence, quality frameworks and service delivery innovation. It specializes in providing IT, Software Development & Support Services and Analytics. Software development covers a broad spectrum that includes Application Development and Product Development. The skill sets cover diverse technologies and multiple platforms that include both Proprietary Systems and Open Source Technologies.
OUR TEAM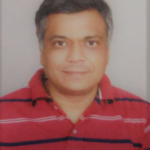 DATTATREYA j
Master's degree from IISc Bangalore. 26 years of experience in multiple areas with emphasis on It and Consultancy. Worked in a multi-cultural environment with clients across the globe including India, US, UK, Italy, Switzerland, Singapore, Malaysia, Philippines, Middle East, Nigeria and Egypt.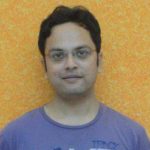 AMITENDRA SRIVASTAVA
Masters in Business Management and B.Sc. in Statistics, isresponsible towards Technology/Functional Development. Has extensiveexperience in developing cutting edge analytics driven solutions fororganizations. His expertise lies in predictive modelling, machinelearning & artificial intelligence.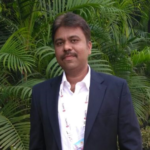 Vijay Kumar
With Masters in Business Management and B.Sc. in Computer Science, is responsible towards Marketing activities ,Functional Development, Delivery & Strategic Planning. 9 years of Marketing, project development, deployment and delivery experience in multiple areas with emphasis on Analytics, Machine Learning & AI
Expertise + Data + Artificial Intelligence = Faster Resolution